Post by Tarbo on Sept 2, 2013 12:00:55 GMT
Yesterday saw the Llanrwst Sprint Tirathlon take place with a number of MBNW members taking part. The event comprises of a 400 meter pool swim (20 lengths of the 20 meter pool in Llanrwst), then a 15 mile TT, then to cap it all off a bitch of a 3 mile run which takes you up the climb to The Marin carpark, then through the carpark along the firetrack for half a mile before sending you up more hills for a further half mile before retracing your steps back to finish in llanrwst. The run must be the hardest run of any sprint distance triathlon around the area, a fact that is reflected on the competitors faces as they come back down the hill towards the finish
I started off in the first wave at 08.00 as once again I was marshalling once I was done. And as I was the quickest of the four of us in that wave, I had the pleasure of being the race leader for while, that was until the fast lot got going

Also in the event were Sandi and Emma, both doing only their second triathlon and looking to improve on the standard they both set at the
Ruthin Triathlon
that was held back in May. And also Jonesey was there looking to get revenge over me for beating him at the Ruthin event. And having beaten me a couple of weeks ago at the Rhos on Sea 10 mile TT by a measley 20 seconds, he was feeling pretty confident too

My race started OK with a swim time of 07.44, a couple of seconds faster than last year, however I was a bit quicker in transition this year as you get to learn more 'tricks of the trade' to speed things up

The bike however, was a real disappointment, with heavy legs (which I'm blaming on the previous day's forum ride) and what seemed like a constant headwind I didn't think I was making any progress at all. This was proved to be right when my eventual time was 45.16, a second slower than last year, although my time trial times for this year have been at least 2 minutes quicker than last year's

Off the bike and straight into the run wasn't too bad as I'd done a few 'brick' sessions throughout the year. I sill didn't feel too good though and only seemed to find my legs once I'd turned round and was on my way back down. My eventual time was a rather disappointing 24.59. Although a minute abd a half quicker than last year, I still felt I should have gone quicker.
As stated earlier, Once showered and fed, I was marshalling and was lucky enough to be at the bottom of the Marin Carpark hill, this allowed me to see the cyclist heading back towards T2, and also get some pictures of the runners as they were about to go up the hill and once they were on their way down. Both Emma and Sandi went past, both looking strong on their way up the hill, and both looking knackered on their way down. But with only 300 meters to go to the finish, they had their tails up and knew they didn't have far to go.
Next up was Jonesey, who was looking very strong on the run, too strong infact ! And despite my best efforts to try and slow him down for the road crossing, he flew past and up the hill with very little effort. It was at this point that I resigned myself to the fact that my ar5e was going to be well and truly kicked
This proved even more so when he was even quicker on the way back down.
Here are the final standings for the MBNW peeps -
Jonesey - 1.16.45 (18th overall)
Me - 1.19.44 (35th overall)
Emma - 1.34.36 (107th overall)
Sandi - 1.39.42 (130th overall)
Jonesey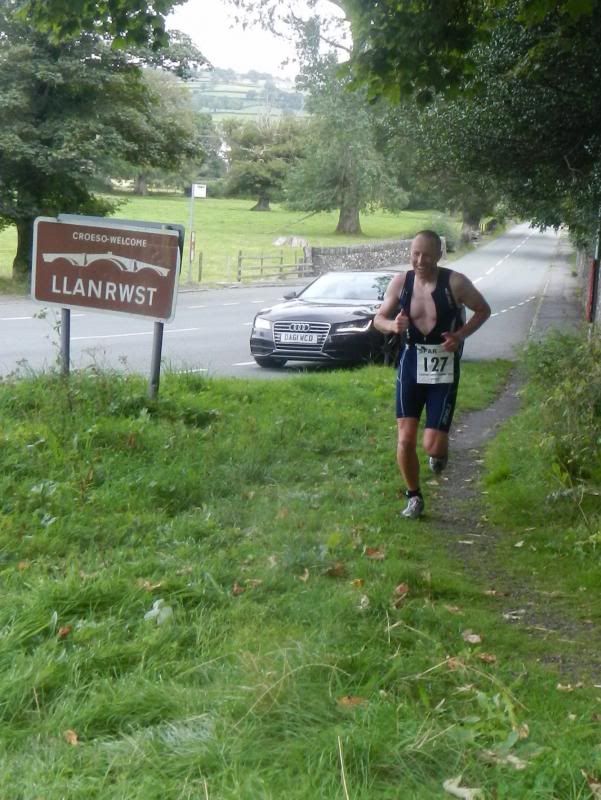 Emma
Sandi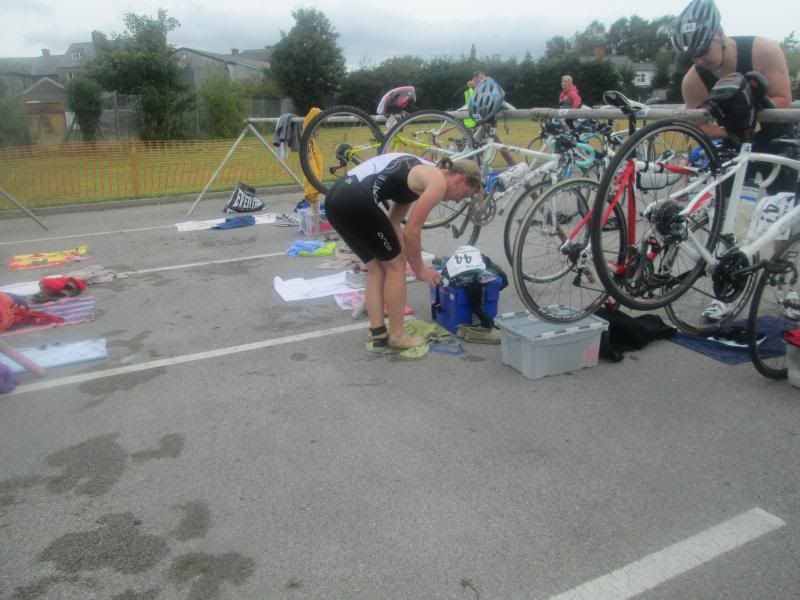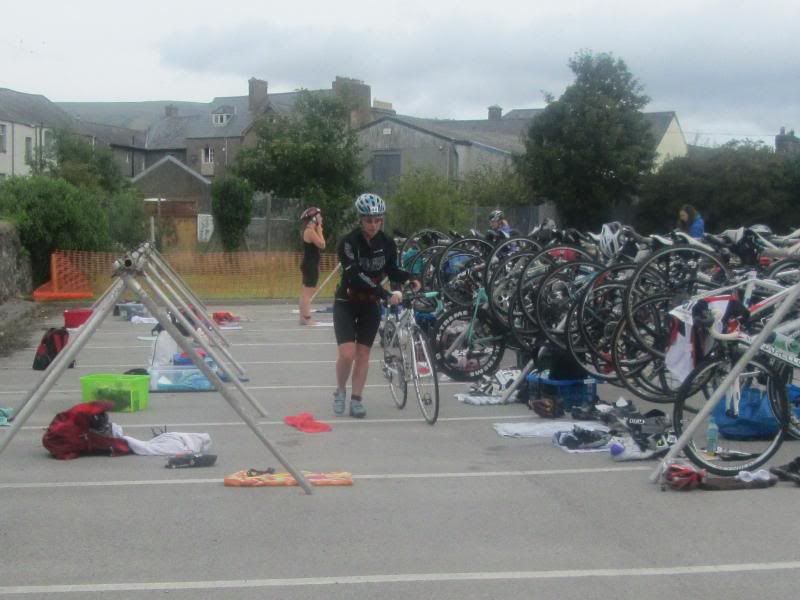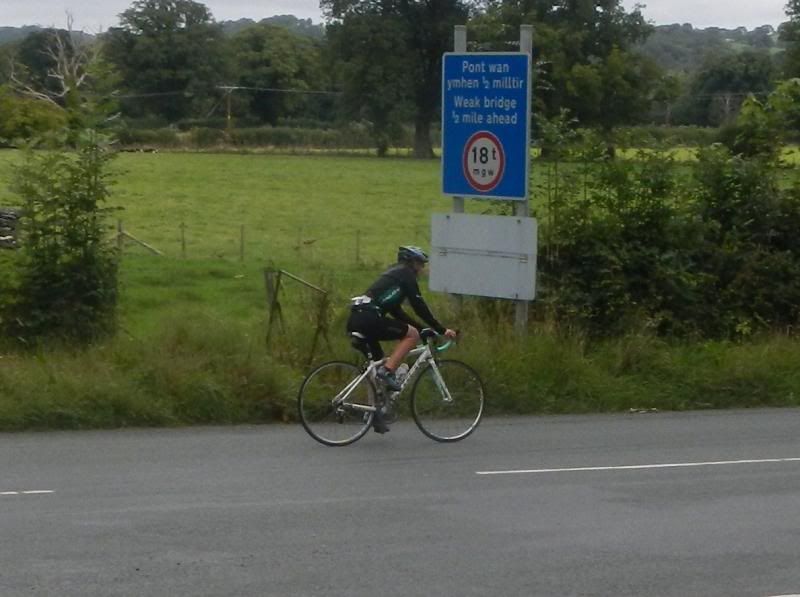 That's nearly it for the triathlon season, I only have the Bala Standard Distance event next Sunday then I'm done for the year.
Who knows, next year there may even be a few more of us giving this sort of thing a go